i read this
fic
, and i might've just as well stabbed myself, really. fuck.
'"I thought you knew that I was in on it," Wade said, his voice cracking slightly. His eyes were glistening and he quickly turned away, looking back out over New York, the thousands of windows and cars and streetlights making the city glitter brightly beneath the darkened, starless sky.
"I mean, c'mon," he continued bitterly as he moved his gaze down to the cars and people far below, "the video feed that caught me on camera before I blew up the reactor on Providence—I stuck my tongue out at the camera and showed my New York State I.D. card so that everyone would know it was me and that I was working for the United States government—do you honestly think I would have done that otherwise?!"'
i love how unusually open and honest wade is in #35, and i understand how hurt he must feel after what his best friend (or so he thought) did to him. congratulations on another relationship you managed to fuck up, nate.
a long rant and a lot of panels from comic book under the cut, so spoiler alert.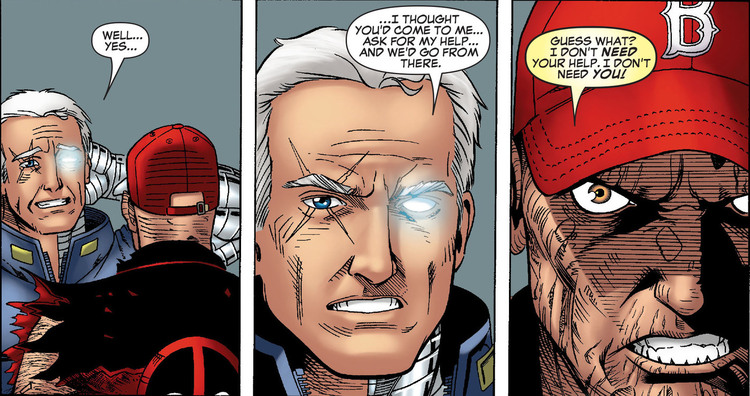 what i really want is for nate to feel guilty and ashamed for what he did. he never even formally apologized for this stunt, unless you count what happened in #42 as their reconciliation, of course.
@темы: marvel, domino, deadpool, cable & deadpool, cable